Solar-Thermal Energy
Maximum economic efficiency and investment reliability
Our ultra-low-iron solar glass has double-sided AR (anti-reflective) coating and is particularly well-suited for large high-performance collectors for:

district heating systems
industrial process heat
apartment blocks
solar cooling

Solar glass with AR coating on both sides ensures an optimal low light performance of the solar collectors and is able to significantly increase efficiency compared to collectors without.
AGC Glass Europe's ultra-durable anti-reflective coating ensures a consistently high system performance even under the most extreme environmental conditions
No compromises on long-lasting quality
Whether single- or double-glazed, our AR coating is not only efficient and durable, it's also easy to process
best values in terms of flatness and bending tensile strength. Extreme weather conditions such as snow and hail require a consistently high tempering quality of the glass particularly on large collectors. No compromises!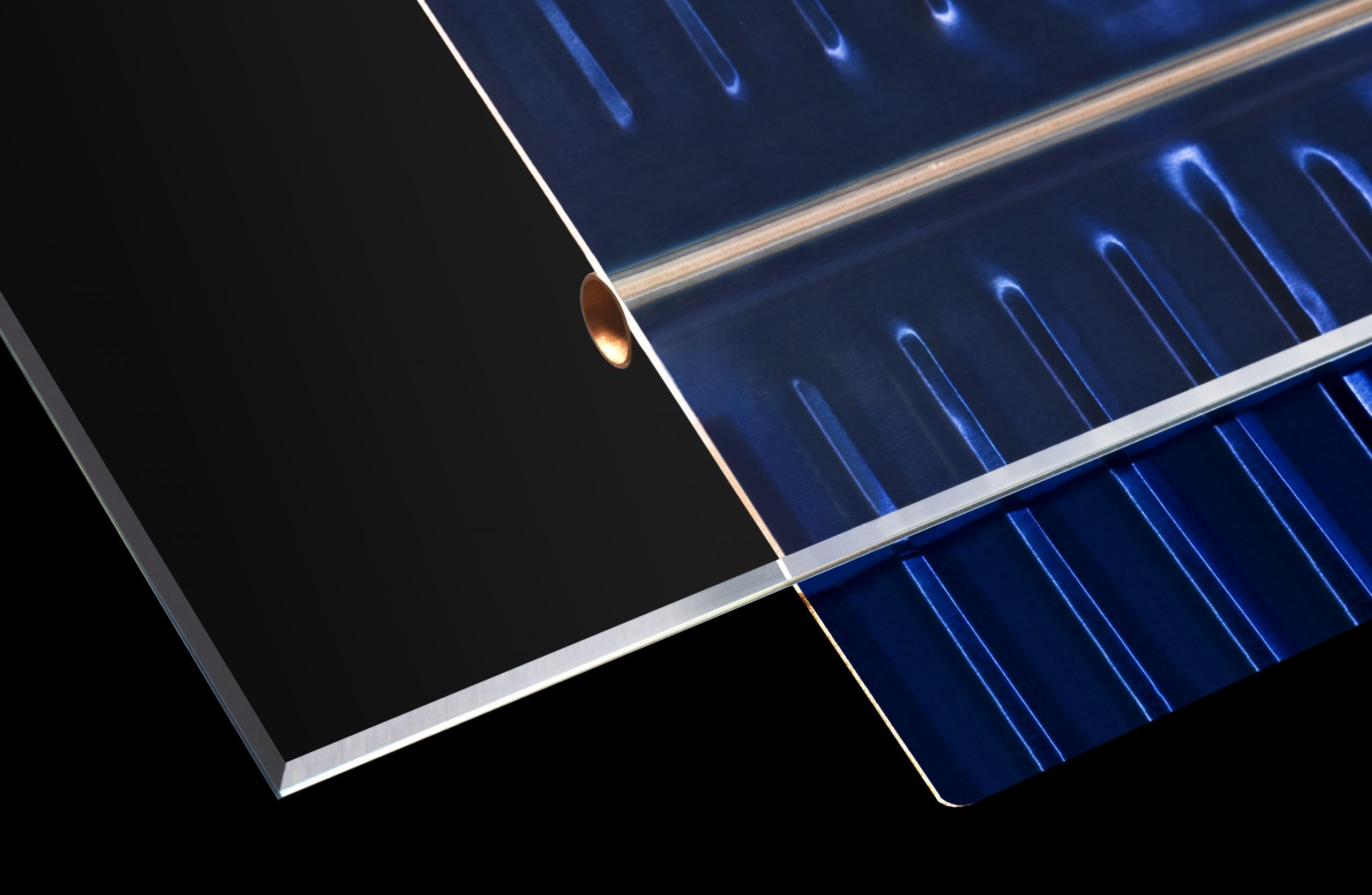 Cover glass for PV-modules and solar thermal collectors
Processed extra clear (low-iron) float glass
Coated with a single-sided or double-sided ultra-durable anti-reflective coating
Thermally toughened or Heat strengthened
Available thickness 2 mm to 4 mm
Any questions?
We're here to help – get in touch with us at: